At Potami one encounters mainly cultivated pieces of land which acquire a special colour and scent in particular seasons. These pieces of land are mainly covered by dry cultivations, wheat and barley, whereas one could say that in spring they are covered by a green veil which turns gold under the summer sun. The remaining cultivated pieces of land are covered by olive trees, loquats, lemon trees and orange trees.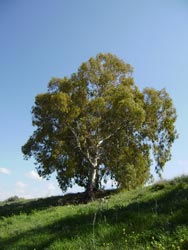 Although the cultivation of land does not constitute one of the main occupations of the residents in Potami, 7780 decares of land are cultivated, while only 805 remain uncultivated. Apart from dry cultivations, cultivated pieces of land in Potami include seasonal cultivations as well. In particular, at the village there are pieces of land planted with pulses, "cabbages, potatoes, melons and water melons". A special place among the cultivated pieces of land is held by the olive groves. It is noteworthy that more than 10000 olive trees are cultivated in the village. More: Olive Cultivation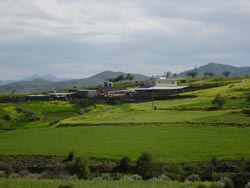 The uncultivated pieces of land are covered by a few shrubs and mainly lotus shrubs. As far as the fauna of Potami is concerned, it is the same as the one we encounter in many areas of the islands and includes, for example, partridges and hares.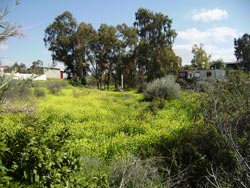 Sources:
Giorgos Karouzis, Reading through Cyprus, Lemesos, City and District, Nicosia 2001
Community Council